What does your Myrtle Beach Home Inspector look for?
The pool system is a relatively simple system with simple components that when used and maintained properly can last for a very long time. This article is going to identify all of the pool system components, how they work, and common problems found during the Myrtle Beach pool inspection.
Determining the effective lifespan of the pool structure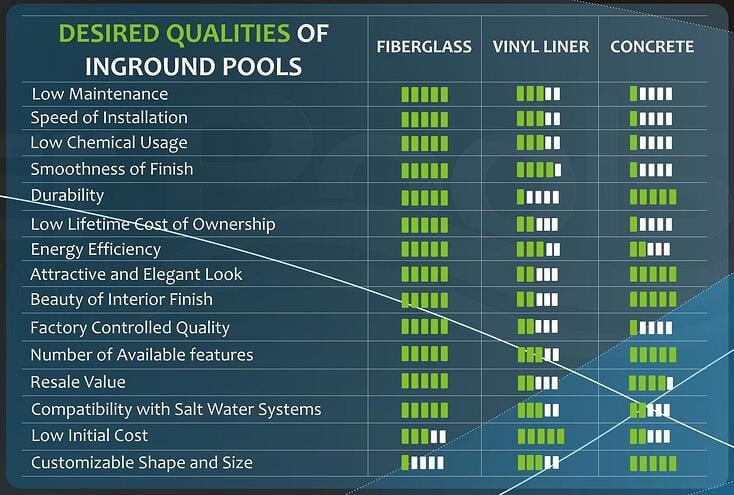 What are the different types of pools?
These are a few of the most common pool types used today.
Pool circulatory system and components.
The pool circulatory system is comprised of several different working components with the pump motor or pool pump being the main functioning component, without the pump the pool cannot circulate the pool water and the pool with become contaminated. Most pools in Myrtle Beach do not have heaters and sanitizers but they are included in the article so that the reader can identify them if necessary. The pump, filter and plumbing system are what makes the pool system function, while the heating system and sanitizing equipment are additional features. Below are all of the major pool system components names and identifying features.
Pool plumbing system and components
The plumbing system is everything tying all the pool system components together to provide the required circulation and is always under pressure. Janly valves are used to divert or revert water to different locations or to increase and decrease pressure within the system. Check valves (clear plastic tubing or globe) are used to monitor the integrity of the system and provide visual insight in real time inside of the pressurized system. Below are the names of the most common plumbing system components.
Common problems found during a Myrtle Beach Pool Inspection
All of the concerns listed below are common during the Myrtle Beach Pool Inspection and are self explanatory. If any one of these concerns are seen during the inspection the Inspector will perform a series of tests and verify where the problem exists in the pool system.
Bonus- Water Testing & Water Quality
Typically tests strips are used during the pool inspection to determine if higher levels of calcium (hardness) are present in the pool system. Higher levels of calcium in the pool system contribute to the breakdown of system components. It is also a good idea for the inspector to educate the home buyer on the importance of water quality and water balance and the appropriate chemicals needed to achieve them.
All of the system components may seem confusing when you are trying to assess a pool system. However, if you take a second and understand that water is simply exiting and returning to the pool structure on a continuous basis it makes understanding the components and how they work much easier. Now you know that when pool water exits the pool it runs through the pump, which is then pumped to the filter, then through the heater and finally through the sanitizing equipment before returning back to the pool structure.
This experience was created by;
Darren Dawson
Certified Master Inspector
SC License #48912
https://d1ant7dq54i4q5.cloudfront.net/wp-content/uploads/sites/148/2020/07/17205409/Concrete_Pool.jpg
667
1000
darren
https://d1ant7dq54i4q5.cloudfront.net/wp-content/uploads/sites/148/2020/10/14200354/Logo-1.0-2-21-20-1024x791-1-300x232.png
darren
2020-07-06 19:49:55
2020-11-17 23:25:27
Pool System Inspection